Junior Term Lessons Are Back!
Date published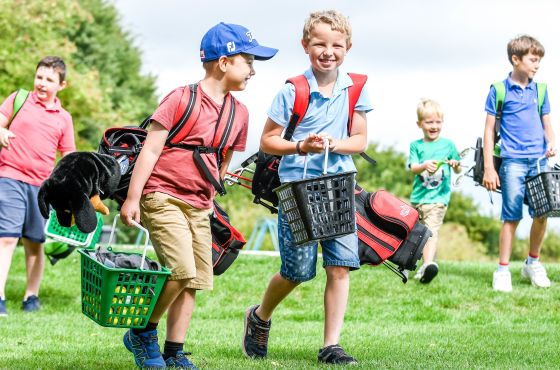 With the new school year beginning, we're restarting our Junior Term Lessons on Monday 3rd September, and we want to invite your child to get involved.
Our Junior Term Lessons are the perfect way to get children started and progressing in the game as they'll learn both the technical and tactical sides of golf, as well as the etiquette and values of the game.
The sessions run on weekday evenings, and throughout the day on Saturdays and Sundays. The sessions are taught in groups of no more than 6 children, and cater for children aged 5 to 16. Great care is taken in finding the perfect group for each young golfer, so if your child has already had some golfing experience, we can fit them in to one of the more experienced groups.
The course will run for 8 weeks, in the form of eight hour-long weekly sessions, at a cost of £73.
Instructors
Joe Feather – PGA Professional
Chris Parker– PGA Professional
Ellie Robinson– PGA Professional
Nathan Seal– PGA Trainee Professional
To find out more, or sign your child up, please get in touch with one of our team by emailing info@leedsgolfcentre.com