Toptracer
We're proud to be the first Toptracer Range in West Yorkshire.
Compete against your friends with a variety of games and challenges or receive instant feedback on your shots. This great technology is used on TV's biggest golf tournaments and lets you broaden your range experience by playing virtual courses.
And what's more, it's free to use as part of your driving range fee.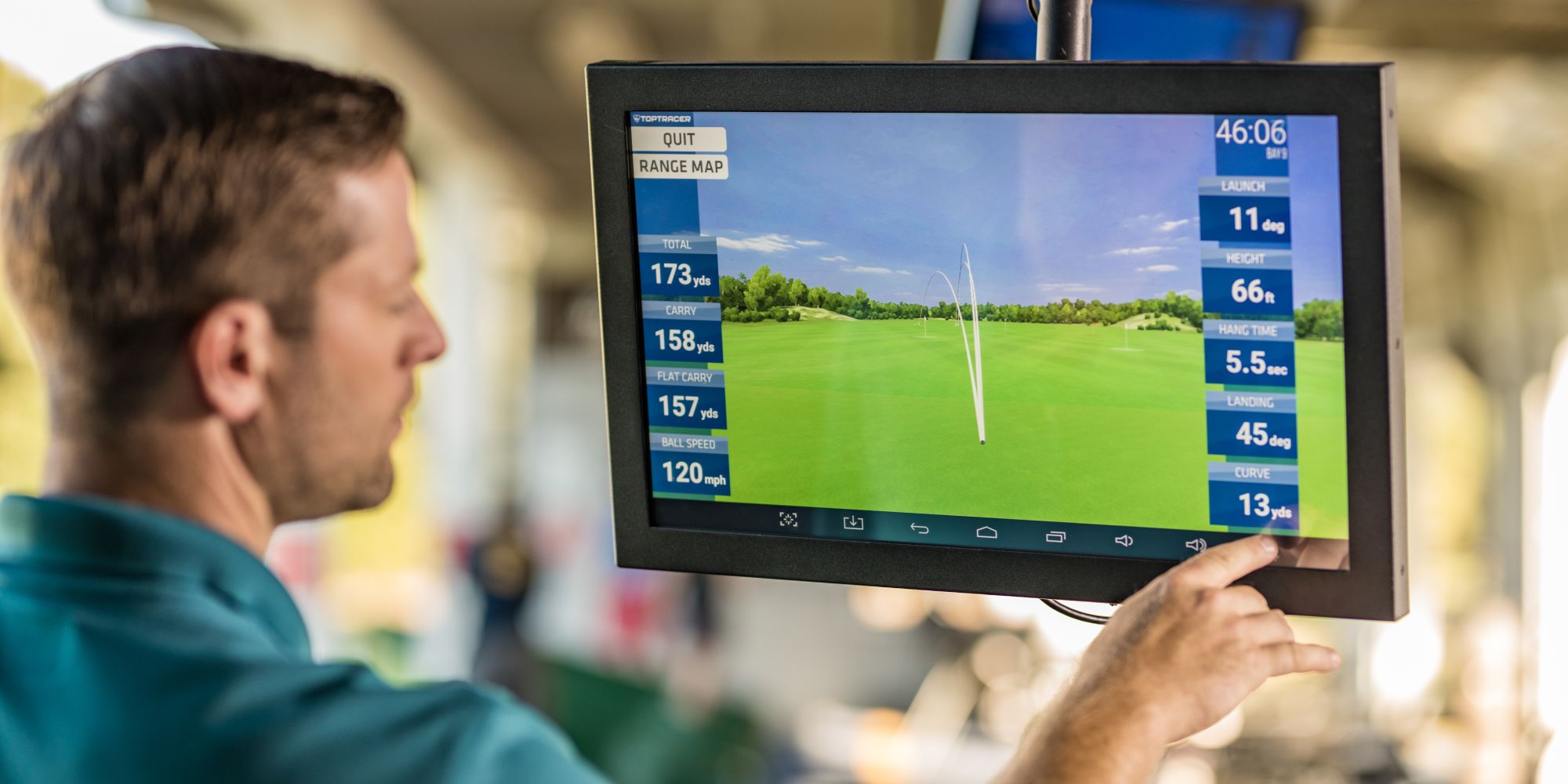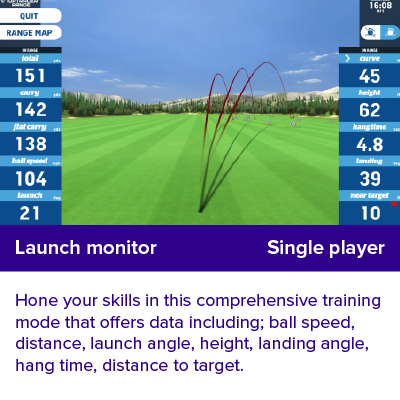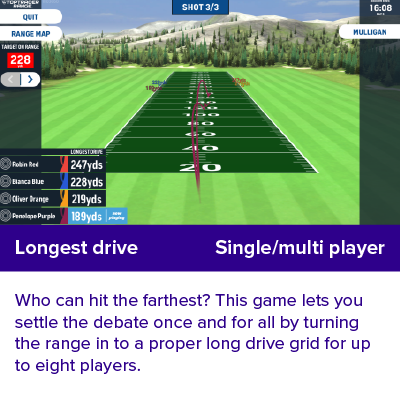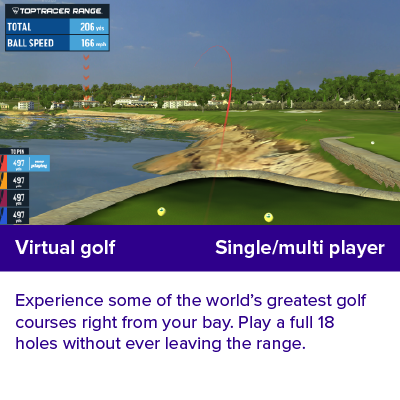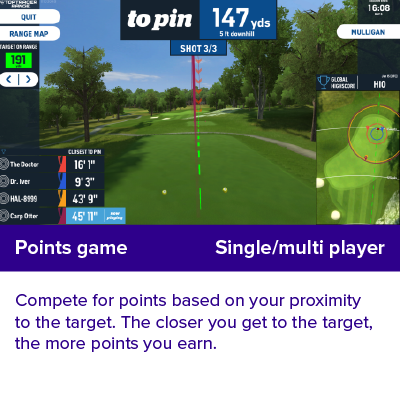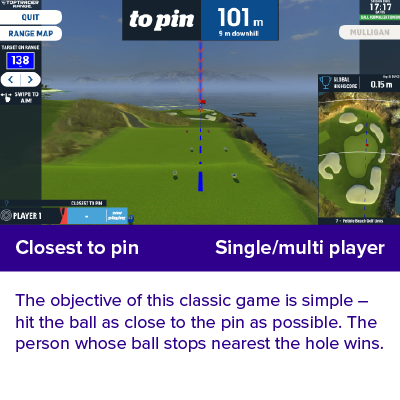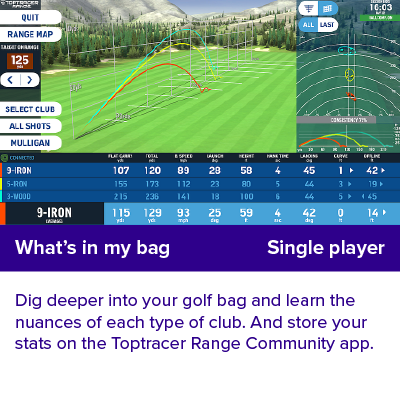 Basket

Size

Standard
Visitor range card
Member Range Card
50 Balls
£6
£5.40
£4.80
80 Balls
£8.50
£7.65
£6.80
OPENING TIMES
Summer (April – September)
Mon, Wed, Thurs, Fri : 8am – 9pm, Tues: 11am – 9pm
Sat-Sun: 8am – 8pm
Winter (October – March)
Mon-Sun: 8am – 8pm, Tues: 11am – 8pm
Last balls 30 minutes before closing.