Leeds Pub Golf Championship 2017
Date published

Categories

Competitions, News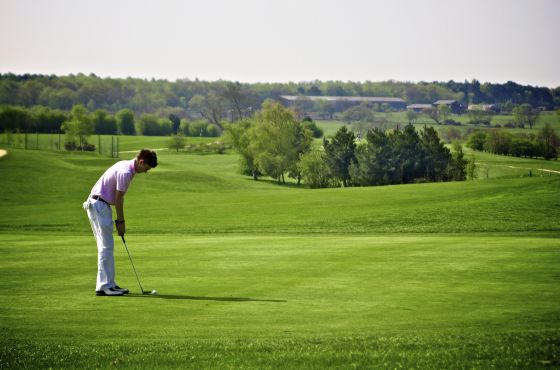 Do you have what it takes to be the next pub golf champion? Have you got a winning team on your side that can take you to victory and success? Well we've got the perfect day for you.
For the second year running, Leeds Golf Centre is hosting the Leeds Pub Golf Championship 2017. The event will take place on Friday 6th October and all you need to do is bring along three of your best golf friends – hopefully they've got some golfing skills too! – and enjoy the day.
Oh, you also need to decide which pub you're all going to compete for too. Do you have a favourite local? Is there a place that serves up the perfect drink after you've had a long day at work? Maybe there's a pub down the road that dishes up a delicious Sunday dinner? Whichever pub you're going to play for, just let us know!
Now, if winning the pub golf challenge for pure pride and bragging rights just isn't enough, the day itself is sponsored by Bar Three and you've got the chance to bag you and your team an overnight stay for 4 at Roomzzz. There are also plenty of other prizes to win over the day so you've got to be in it to win it!
All you have to do is complete 18 holes around the Leeds Golf Centre Wike Ridge Course. The winner? Well, whoever completes the course in as few shots as possible…
If you think you're up to the challenge, or even if you want a fun day with your friends, come along and get involved.
It's £80 for a team of 4 and the fun begins at 9am on Friday 6th October. When you arrive in the morning, we'll provide some bacon sandwiches and coffee to get your day started off in the best way!
To enter, all you need to do is fill in the form below, tell us the name of your team, the members and the pub you're playing for, and we'll see you there!