The Senior Masters Returns To Leeds Golf Centre
Date published

Categories

Competitions, News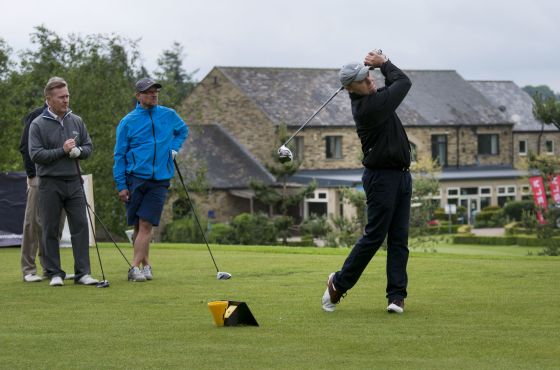 Calling golfers! Now is your chance to compete against top players at the 2018 Golf Club of the Year this summer.
Following the success of last year's tournament, Leeds Golf Centre, crowned Club of the Year at the 2018 England Golf Awards, will be hosting the Senior Masters for the second year running from 26th – 28th June 2018.
Starting with the ProAm day on the 26th June, 9am-2pm, the high-key professional event promises three days of true golfing action. Teams of three of any age can enter to play at the ProAm, playing alongside some of the top players in the senior game, including Ryder Cup legend Gordon Brand, European Tour winners Andrew Sherborne and Paul Affleck and Senior Tour veteran, Brendan McGovern. New faces will include golfing legends such as Paul Streeter, David Shacklady, Gary Wolstrenholme and Gary Emerson.
Anyone can take part, but you need a handicap to enter to play at the ProAm. Members of the public with a handicap of 5 or lower can also enter the following days of the tournament as an amateur, with play starting at 9am.
The Senior Masters Tour is the home of regular tournaments for golf professionals and aims to help and promote the senior professional circuit outside of the European Senior Tour. Leeds Golf Centre is aiming to give senior golfers the opportunity to play in a full field of 72 for the main event.
Nigel Sweet, the Operations Manager at Leeds Golf Centre, joined the Senior circuit for the first time in 2016 after playing the game for 38 years and set up the Senior Masters at Leeds Golf Centre in 2017. Speaking about the event, Nigel said; "Last year was a huge success and the standard of competition was fantastic. The Senior Masters was a platform to welcome golfing legends, including Mark Booth, Andrew Oldcorn and Peter Baker on to the course at Leeds Golf Centre.
"We're thrilled to be hosting this incredible tournament for the second year running and are looking for sponsors to support the competition and the prize pot to make 2018 even better than 2017."
The Senior Masters at Leeds Golf Centre is not only there for players to embrace. Family and friends can enjoy the three days of golfing action too – spectators are welcome throughout the three days to watch a fantastic tournament which brings amateurs and pros together.
If you would like to enter a team of 3 into the Pro-Am or you are interested in sponsoring the event, please contact Nigel Sweet at Leeds Golf Centre on 0113 288 6000 or nigel@leedsgolfcentre.com.