What's on in August
Date published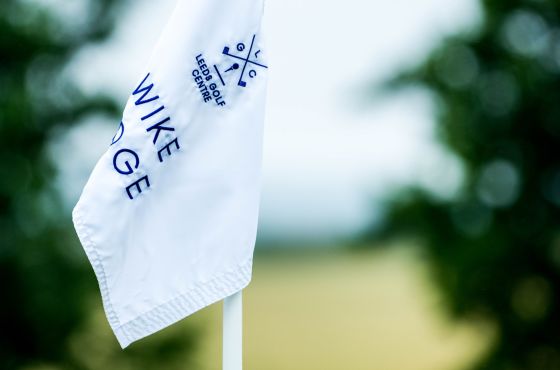 In the middle of golf season and the school holidays, and with excellent weather, August is one of our busiest months at Leeds Golf Centre.
We have plenty of tournaments and events planned this month, so read on to find out exactly what's going on – and how you can become part of it!
Tiger Cubs
Sunday 4th, 11th & 18th August
Looking for something fun for your kids to do during the summer holidays? If they're keen golfers, our Tiger Cubs tournaments are the perfect activity. Played on The Oaks, our 12-hole par 3 course, our Tiger Cubs tournaments are a great way for kids to get into competitive play, build relationships and have fun at the same time.
A tee time and division will be allocated to your child based on their skill and age, so they'll only compete against others at a similar level. If your child is a member of Tiger Cubs, they'll have free entry to competitions all season, but there's no need to be a member to enrol. If they do wish to take part, simply email our Academy Manager Joe Feather on joe@leedsgolfcentre.com. Entry to each competition is £10 for non-members.
Junior Holiday Camps
Monday 5th to Friday 9th,
Monday 12th to Friday 16th,
Monday 19th to Friday 23rd,
& Monday 26th to Friday 30th August.
Our junior holiday camps run every week during the summer holidays, from 9am till 4pm. Our camps help youngsters play and learn all about golf, with plenty of games and activities to keep them entertained all day. They're a great way for your kids to meet new friends and have fun too.
Lunch is provided, and you can choose to enrol your child for the full week, or just for a day. A full week costs £180, or it's £40 per day.
PGA Super 60s Tournament
Tuesday 6th to Thursday 8th August
The PGA Super 60's is a tournament that's open to teams and players aged 60 and over. It's an incredibly popular competition that attracts over 100 senior pro golfers each year.
This year marks our very first time hosting the tournament, which will begin with a PGA pro-am on Day 1. Both professionals and amateurs will have the chance to compete, and you never know who you'll be up against! Following this is the main PGA Super 60s tournament, that'll be played on our Wike Ridge course (which will be closed between the 6th and 8th August).
The Super 60s is a competitive tournament, but it's also a great chance for players to catch up and have fun with old friends. Make sure you come along to watch and give each player support!
Toptracer
Every day throughout August
Toptracer is a state-of-the-art technology that tracks every single ball you hit from our driving range, allowing you to track key metrics such as speed, swing and distance. Toptracer helps you to improve your game, and it's suitable for first time players and experienced pro golfers alike.
Toptracer can also transform our club into the very best golf courses in the world. From Pebble Beach to Bro Hof Slott, you can experience them, all right here in Leeds, with this technology. We're the first club in West Yorkshire to be equipped with Toptracer technology – so get down to our driving range and try it for yourself!