What's on in June
Date published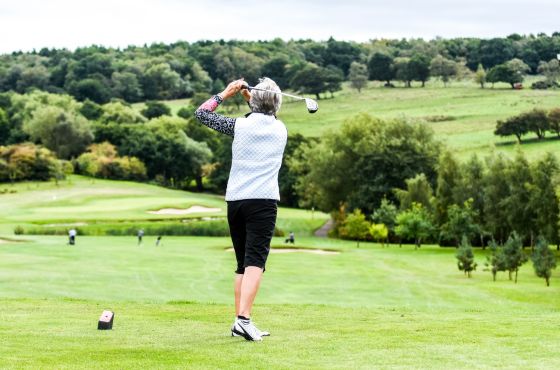 Our calendar is jam-packed with events now that the season's in full swing. From Women's Golf Day celebrations, to the renowned Senior Masters Tournament, there's something for every skill level.
Find out what's going on in June:
Coming soon to the clubhouse
Opening Saturday 1st June
We're very excited to have the food fanatics behind the Duke of Wellington in East Keswick, Chris Atkin and Karen Hart, running the clubhouse restaurant from June. Recognise those names? It might be because Chris is a member here already.
The new menu will be full of local, Yorkshire and British ingredients. The full menu is top secret at the moment but (just to get your taste buds going!) you can expect to see classic dishes like full English breakfasts and Sunday roasts with all the trimmings.
Tiger Cubs
Sunday 2nd, 23rd & 30th June
Is your mini golfer keen to tackle a tournament? Our Tiger Cubs competitions, played on our 12 hole par 3 course, The Oaks, are a great way to get into competitive play.
Your child doesn't have to be a member here to compete but if you haven't been along before please contact our Academy Manager, Joe, at: Joe@leedsgolfcentre.com
Joe will provide you with a tee time and division based on your budding golfer's age and skill. Entry is £10.
Junior Term Lessons
Monday 3rd June – Sunday 21st July
For an hour each week, during the school term, bring your budding golfer to work with our qualified PGA pros. Week on week we'll work to progress every aspect of your child's game. Lessons are taught in groups of up to six, and groups are allocated according to age and skill level (this also determines the day and time of the lesson).
Seven weeks of lessons costs £63. To sign up please contact Joe, our Academy Manager, at: Joe@leedsgolfcentre.com
Women's Golf Day
Tuesday 4th June
To celebrate Women's Golf Day we're throwing our doors (and greens) open to the women of Leeds. Here's what's going on between 12pm and 5pm:
Free use of the Driving Range with our team on hand to help.
One hour golf introductions with Ellie Robinson at 1pm and 3.30pm – phone to book.
Play our Par 2 course, The Oaks for free or play on Wike Ridge for just £10 per person. Email Matthew.Pearson@leedsgolfcentre.com for tee times.
Free coffee, cake and refreshments.
20% off all ladies golf wear (including shoes) in our Pro Shop.
Tiger Cubs Father's Day Trophy
Sunday 16th June
It's time to get the dads involved in our weekly Tiger Cubs competition and there's a trophy for the win! On Father's Day we'll be holding a pairs competition for you and your junior golfer, on our par 3 course. Contact Joe, our Academy Manager, at Joe@leedsgolfcentre.com to enter.
Up to Scratch
Applications close Sunday 23rd June
Getting newbies into the game is our aim! So we've decided to run our free Up to Scratch coaching programme again from 2nd July. You'll learn all the basics over 16 sessions – including chipping, putting, short game and swing technique. The less previous experience the better, all equipment is provided and it all ends with a knockout-style tournament to win a year's membership to Leeds Golf Centre.
There's one course for kids (aged 7 and up) and one for adults. Training will take place over eight weeks, on Tuesdays and Thursdays (4.30pm for juniors and 6.30pm for adults), with our knowledgeable pros. The application deadline is Sunday 23rd June.
Adults: sign up, here, for a chance to take part.
Parents/guardians: sign your junior up, here, for a chance to take part.
Senior Masters Tournament
Tuesday 25th – Thursday 27th June
We're hosting this internationally renowned competition for a third time. Get a three man team together for the Pro-Am day on Tuesday 25th – you'll need a handicap to take part (entry is £200). Or compete with the Pros in the main tournament (Wednesday 26th & Thursday 27th) as an amateur player. Entry is £175 and you'll need a handicap of five or less.
Spectators are welcome and encouraged! To enter call 0113 288 6000 or email Nigel@leedsgolfcentre.com