What's on in May
Date published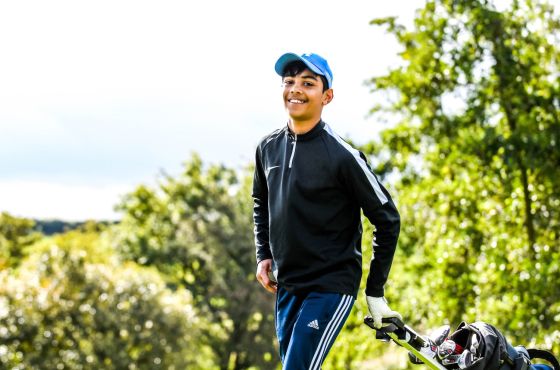 We've got lots going on for mini golfers this month and a very tempting offer on shoes in the Pro Shop. Here's what's coming up in May:
Tiger Cubs
Sundays 12th & Sunday 19th May
Bring your Tiger Wood's wannabes down to The Oaks par 3 course for a friendly but competitive round of golf. It's a great way to get juniors used to a tournament environment.
Your child will compete in one of our three divisions, based on their skill level and age. If your mini golfer hasn't joined us before please contact Joe, our Academy Manager, at: Joe@leedsgolfcentre.com, who will give you a tee time.
Sessions are £10 and there's no need to be a member of Leeds Golf Centre to compete.
Kids' Camps
Monday 27th – Friday 31st May
This May Half Term, come along for a day or join us for a week, between 9am and 4pm. Our golf pros will tutor the kids based on their skill level and there's no need to have played golf before. Start with the basics of how to hold a golf club or work on improving existing skills. And there'll be lots of games to train (and tire out!) your child's inner athlete, all whilst having loads of fun.
A full week costs £180 and a day costs £40. Lunch is included. Give us a call to book your child in.
£15 off shoes in our Pro Shop
We're celebrating Tiger Wood's 15th major victory at the masters with £15 off any new pair of shoes, from our Pro Shop, throughout the month of May. If you're thinking of upgrading, now's the time! Please note: this offer applies to stock items only.