Here's Why Leeds Golf Centre Is The Best Golf Club In England
Date published

Categories

News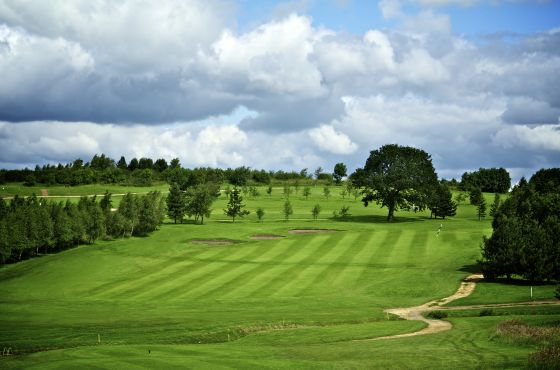 Back in February, you may have heard that we won Club Of The Year 2018 at the England Golf Awards. We're so happy to have won this award and it's something we've been working towards for a long time though. What you might not know though is why Leeds Golf Centre was crowned the best golf club in England. Well, we're about to tell you why…
We Welcome Everyone To Leeds Golf Centre
Whether you're a pro player, a beginner on the green, a veteran of the game, or just picking up your first club, our open door policy at Leeds Golf Centre is a big part of why we won golf Club of The Year 2018. One of our aims is to get more people into golf so we make it as easy as possible for anyone to play the game. As we say, once you step into the clubhouse, you're in the club.
We Want To Develop Everyone's Game
Once you're playing golf, if you want to develop your skills, we're here for you. Throughout the year, we run a range of courses designed for all ages and abilities so you can continue learning and get the most out of your golf game. For the youngsters we have our weekly Junior Academy Term Lessons, which filter the kids into the Tiger Cubs Tournaments when they are ready. And if you've been golfing a while, but want to learn some new tips and tricks, there's our Up To Scratch Express Course. For those that want to learn something specific, let us know! Our PGA pros are always on hand to share their knowledge.
The Team Is Passionate About Golf
We've been quite particular about the team at Leeds Golf Centre. Every person that works here is passionate about golf and we know that makes a huge difference to you. Because we're all golfers, we can hopefully bring the vision of Leeds Golf Centre to life. As the best golf club in England, we only have the best on our team.
Juniors Are A Big Focus
Our PGA pros take the game of golf out to schools to encourage kids to get involved. We offer loads of coaching opportunities, available 7 days a week and the Tiger Cubs competitions on the short course happen every Sunday. The kids don't even have to be a member to take part in this competition, they can just turn up and play! In the school holiday we offer Junior Camps too which gives youngsters the chance to pick up a new hobby in their holidays and make new friends too!
We're Growing As We Grow The Game
Just because we're the best golf club in England, that doesn't mean we're going to rest on our laurels. We've got big ambitions for the future which include developing a two-tier driving range, fitness facilities with a gym and spa, and 38 lodges which will provide accommodation for golfers wanting to enjoy a couple of days at Leeds Golf Centre. We're also hoping to add a new adventure golf course and a nine-hole academy golf course
The Environment Matters To Us
When we were developing Leeds Golf Centre and making it the club it is today, we wanted to make sure the environment was cared for too. We've implemented a water recycling system, lakes which offer wildlife habitats, eco-friendly lighting, and electric golf buggies, all of which we hope helps improve our environment for the better. And the more we look after the environment, the longer we can play golf!
So, those are just a few reasons as to why we were crown club of the year 2018 by the England Golf Awards! What do you think makes us the best golf club in England? Let us know over on Twitter and don't forget if you're at Leeds Golf Centre, use #LeedsGolfCentre or geotag us on social for your chance to win monthly prizes!