Why the Par3 course is the perfect option for you.
Date published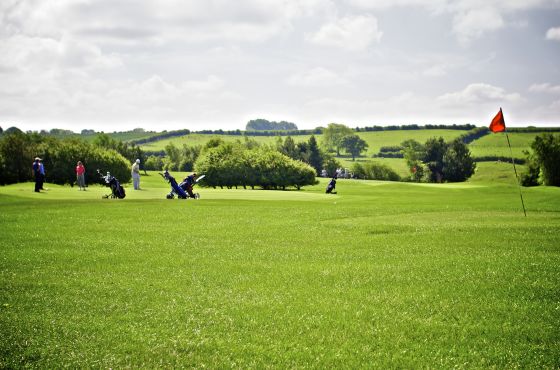 Leeds Golf Centre located in North Leeds is home to a tremendous Par3, 12-hole golf course named The Oaks. This distinctive PAR-3 course features 12 delightful holes of widely varying length, with gently undulating greens to provide a challenge for players of all standards.
Playing golf on the Par3 course is a fantastic option for both seasoned golfers and beginners alike. It's perfect for golfers to practice and improve their short game play in a manageable time frame, perhaps on an evening after work or squeezed in in-between family time on a weekend. The Oaks is also perfect for juniors and beginners due to the shorter nature of the course.
In fact, the PGA Professionals often state that playing the Par3 course is their preferred option to fine tune their game. Watch the video on YouTube to hear first hand why our Professional golfers recommend playing The Oaks: >Click Here To Watch
According to our PGA Professionals these are the reasons why The Oaks Par3 course should become your golf course choice in Leeds:
Accessible to everyone & takes less time
Golfers often struggle to have time for a full round of golf in their busy hectic lives. A lot of people (unless lucky to be retired!) can commit to playing four hours of golf twice a week. However, a round of golf on the PAR3 course can take as little time as an hour to an hour and 20 minutes – ideal for slotting in after a day at work or in-between family commitments on a weekend.
Fine tuning your game
The approach shots you play on the Par 3 course are on par (no pun intended!) with the main Wike Ridge golf course, if not slightly longer. The Oaks Par 3 course therefore offers an amazing facility to develop your technique, in particular the scoring element of your game.
Play a top-spec course
Take advantage of playing this hidden gem golf course in Leeds. Did you know that all the greens and all the tees are USGA spec? This keeps The Oaks completely up to speed with the main Wike Ridge course and there are genuinely some really lovely holes on this course for you to discover next time you want to play a round of golf in Leeds
Ideal for senior golfers
Most of the shots in on The Oaks course are exactly the same as the shots you'd play on the main golf course. The Oaks therefore gives our senior golfers in Leeds the perfect practice space.
Fewer hazards than the main course
With fewer hazards than the Wike Ridge golf course, The Oaks is a great choice for beginners and juniors and more experienced golfers looking to sharpen their iron play.
Socialising hub
Every Thursday at Leeds Golf Centre, we host a group of senior golfers who play the course and are part of the Par3 Club It's a great way for golfers to socialise whilst enjoying playing their hobby. Both ladies and male golfers play the Par3 course and follow with refreshments in the clubhouse after.
Leeds Golf Centre – home of modern golf is the place where you can experience the true essence of playing golf in an ideal, serene, and luxurious environment.
Whether you're a seasoned pro or a complete newbie, you'll always be greeted by a friendly face at Leeds Golf Centre.
Book your tee time for The Oaks Par 3 course on the website www.leedsgolfcentre.com
or call 0113 288 6000
Leeds Golf Centre, Shadwell, Leeds, LS17 9JW