The best venue in Leeds for banqueting, events and special occasions
Date published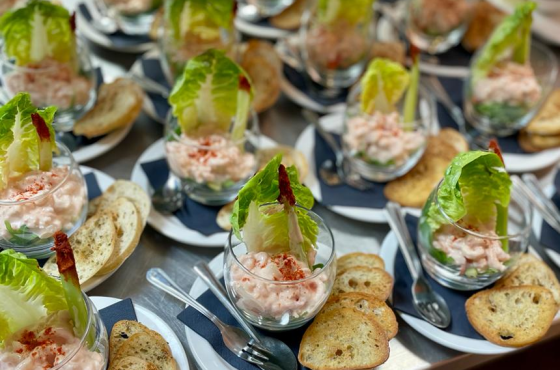 If you wish to celebrate your special occasion or event in a stunning setting, think no more and set straight ahead to The Oaks Function Suite at Leeds Golf Centre.
Whether you are planning to host a wedding, corporate banqueting event, christening, gala dinner, or a family get together – Wike Ridge Inn has everything that you need to make your occasion spectacular in Leeds.
Best Location Events Space in Leeds
The Oaks Function Suite and Wike Ridge Inn can be found inside the clubhouse at Leeds Golf Centre. They are located in rural North Leeds, offering breathtaking views yet very easily accessible by car. From the in-house talented professional chefs to a wide range of options for your most desired food items, it provides the perfect setting for any celebration.
Leeds Golf Centre Banqueting and Events Space
Whilst we plan for our special occasions, we always worry about the space of the venue because of course, no one wishes to see their guests clustered with each other. With a dedicated banquet and events space above Wike Ridge Inn, our functions suites have the capacity to host up to 150 guests. Massively spacious, with awe-inspiring and stunning views right in front of your eyes, a dance floor where you can dance your heart out to your favourite beat, customised events bar, kitchen and separate toilets. The Oaks Function Suite offers everything under one roof – perfect for any special occasion and event.
Set up your own idea for our banqueting suite in Leeds
Aesthetics play a major role in enhancing the overall look of your event. However, if you are booking your event through Wike Ridge Inn, you have the right to choose how you'd best like to set up your function suite. The most popular is a 'banquet style setup'. A banquet setup style is round banquet tables set with chairs, usually 10 chairs per a table. This setup is ideal for large lunches and dinners. You can also choose from various banquet styles that we offer like, theatre style, banquet style, horseshoe. It's your choice – simply tell us what you want and we'll make it happen.
Catering Packages Available
Good food is the major component in adding life to any event. And to help enhance your celebration, there is an in-house team of super talented chefs who are experts in cooking the most amazing food in the world. From a palatable choice of a la carte canapes to mouth watering starters, scrumptious BBQs and cold buffet options – there is everything to make your taste buds dance. The best part is yet to be revealed. All of it is available under a very easily affordable budget (prices available on request). The best bit? It's the most perfect setting for any celebration – you and your guests will remember it for the days to come.
Whatever your special occasion is, the team are dedicated to delivering the very best event. It's all in the detail! From art functions to fashion shows, award ceremonies, engagements, anniversaries, wedding, birthdays etc the team have the experience of managing various events of world-class standard. The event planners and chefs go the extra mile to deliver you own bespoke and tailored event at an affordable choice. Make Wike Ridge Inn your first go-to special occasions, banqueting and events space in Leeds.
Call Gillian to enquire on 07510 001 211 or email gillian@uniqueyorkshirecatering.co.uk