Club Competitions
Date published

Categories

Member Info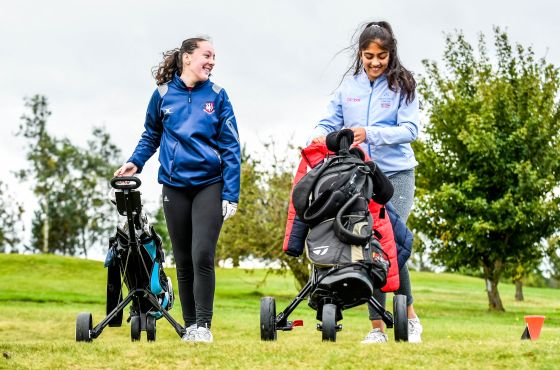 We have a wide range of competitions scheduled throughout the year on both the Wike Ridge and The Oaks, our par-3 course.
These are organised by groups of members for the benefit of all golfers who'd like to take part.
Full details can be found in the Fixture Lists section on our website and on the noticeboards within the clubhouse.
Entering Competitions
With the exception of some mixed / major competitions, most competitions can be played at any time of the day. Your card must be marked by a member of a golf club, who is 16 or over. You must sign in on the terminal in the foyer or on the app and then pay your entry fee to the shop.
For some competitions, to allow members to go out together, a number of tee times will be blocked out on the BRS system. These tee times are opened up to members approximately two weeks before the competition date. As a member, you'll be able to book a tee time for yourself and one other member within
these blocks on the BRS. Outside these blocks you can book up to four on the tee time. You'll be sent more information on entering competitions when your handicap has been confirmed.