International Women's Day – Introducing PGA Golf Pro Ellie Robinson
Date published

Categories

News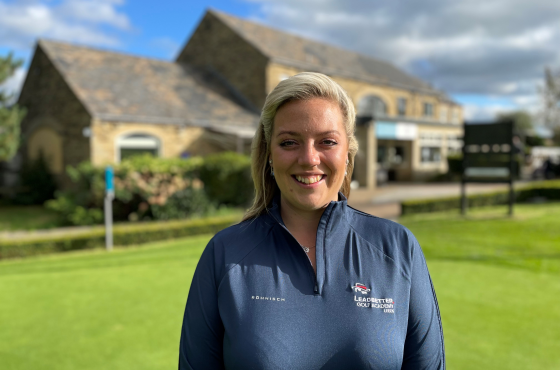 Ellie Robinson's journey in golf started when she was just 13 years old, all thanks to her big brother, whom she wanted to copy. With a starting handicap of 42, Ellie worked hard and turned pro at the age of 21 off +3. She went on to become the Yorkshire County Champion and Captain, representing England as a junior and lady.
At 18 years old, Ellie won a full scholarship to attend a top 20 division 1 school. Unfortunately, she had to undergo back surgery at the age of 21, which led her to pursue her PGA qualifications. At 25 years old, Ellie was fully qualified, Leadbetter certified, and became a Yorkshire county girls' development coach.
Ellie's passion for women's and girls' sports stems from her own experience of not feeling adequately supported as a young girl starting in golf. She saw other girls drop out of golf, but her family supported her to continue her journey. Ellie is now passionate about providing a platform for girls and women to thrive in the sport they love and show that anyone can play golf and succeed with the right support.
Ellie is incredibly passionate about taking steps to ensure that golf is completely accessible to women and girls at Leeds Golf Centre. She wants to ensure we are creating a safe, fun environment for girls to take up the game that she loves so much. Whether that is 1-2-1 lessons, junior sessions, junior team training, group coaching or the ever-popular monthly ladies night down on the driving range.
On this International Women's Day, we celebrate Ellie Robinson and her dedication to supporting women and girls in golf. Her efforts are inspiring, and we hope to see more women and girls take up golf with the support they need to succeed.
If you're interested in coaching with Ellie Robinson, drop her a message on instagram @ellierobinsongolf or call 0113 288600 or book lessons online: https://ellierobinson.proagenda.com/#agenda