Parklane Group Golf Day
Date published

Categories

News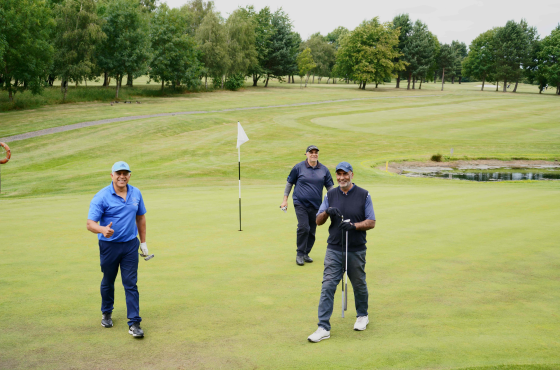 What a superb day!
Our annual Parklane Group golf day was held on Thursday 6th July. It was a fantastic turnout with over 80 golfers taking to the Wike Ridge course and over 20 players on the footgolf course on The Oaks.
The day teed off with breakfast pastries in the Red Kite restaurant whilst registration took place.
Two of our PGA Pros Ellie Robinson and Joe Feather then took the golfers out to the practice facilities to run some golf clinics. Joe ran clinics working on the short game and Ellie headed out to The Hollies and ran clinics on the long game.
Following a delicious buffet lunch, the golfers prepared for the shot-gun start. All 80 golfers headed out on the Wike Ridge course in the summer sun.
Prizes were up for grabs for nearest the pin and longest drives.
Over 20 people headed out to The Oaks course to play footgolf – it was an hour of lots of fun and laughter!
As the golfers returned to the clubhouse, the fundraising part of the evening commenced. Our auction is always super popular and this year it was no different!
Thanks to all of our supporters and attendees, we raised over £11,000! The funds raised will go directly to the Alzheimer's Society, Dementia UK and Leeds Hospitals Charity and will have a profound and lasting effect on the individuals and communities we serve.
The atmosphere was full of camaraderie and friendly competition. It was a joy to see everyone enjoying themselves while supporting a common goal.
Thank you from the bottom of our hearts to everyone who supported this fantastic golf day – until next year!