Swing into Action: The 2023 Ryder Cup and How You Can Get Involved at Leeds Golf Centre
Date published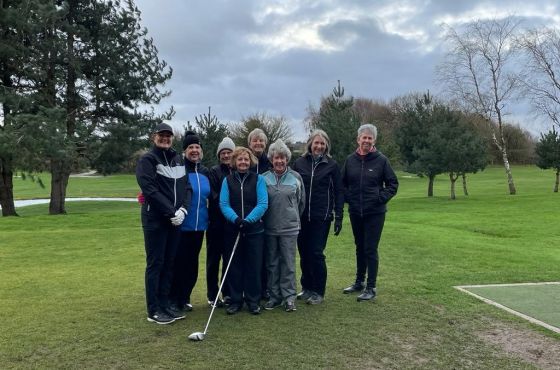 The Ryder Cup, one of golf's most prestigious events, is back in 2023, and the excitement is palpable! This biennial competition pits the best golfers from Europe against the United States in a thrilling battle for supremacy. While the spotlight may be on the professionals, there's no reason why you can't get involved in the excitement right here at Leeds Golf Centre, a premium golf club in North Leeds.

What is the Ryder Cup?
The Ryder Cup is a golf competition like no other. It's not just about individual skill; it's about teamwork, strategy, and the electrifying atmosphere that surrounds the event. The 2023 Ryder Cup promises to be an unforgettable experience for golf enthusiasts worldwide.

Watch the Pros, Be Inspired
Even if you're not attending the Ryder Cup in person, you can catch every moment of the action on TV or online. Watching these top-tier golfers can be incredibly inspiring. Their dedication, precision, and passion for the game can motivate you to take your own golfing journey to the next level.

Get Involved at Leeds Golf Centre
At Leeds Golf Centre, we're all about fostering a love for golf. Whether you're a seasoned pro or a complete novice, there are plenty of ways to get involved in the game.
Here's how:
• Take Golf Lessons: Our experienced instructors offer lessons for all skill levels. Learn the basics, refine your technique, or simply enjoy a few rounds with friends.
• Join a Golf League: Leagues are a fantastic way to meet fellow golf enthusiasts and challenge yourself in a friendly and competitive environment.
• Practice, Practice, Practice: Our top-notch practice facilities, including a driving range and putting green, provide the perfect space to hone your skills.
• Ryder Cup Viewing Parties: Join us for Ryder Cup viewing parties at the clubhouse, where you can soak in the excitement with friends and fellow golf enthusiasts.

The 2023 Ryder Cup is a golden opportunity to immerse yourself in the world of golf. At Leeds Golf Centre, we're here to help you get started on your golfing journey or take your skills to new heights.
Come join us, and let's make this Ryder Cup year one to remember!