Elevate Your Game with State-of-the-Art Facilities and Expert Coaching
Date published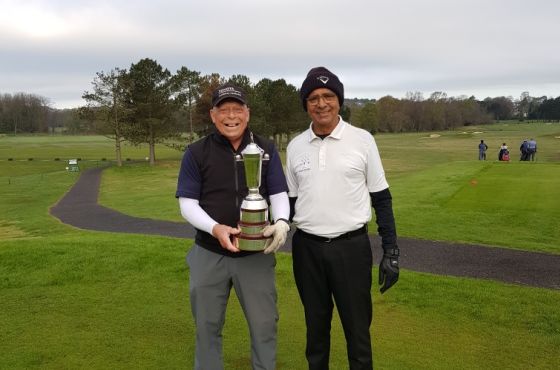 Embrace Autumn Golf at Leeds Golf Centre: Elevate Your Game with State-of-the-Art Facilities and Expert Coaching
As the leaves turn vibrant shades of red and gold, golf enthusiasts in Yorkshire have a golden opportunity to enjoy the beautiful autumn weather on the pristine fairways of Leeds Golf Centre. Autumn is the perfect season to enhance your golf game and the state-of-the-art technology, practice facilities, and expert coaching at Leeds Golf Centre can help you achieve your golfing goals.

Improve Your Swing
Leeds Golf Centre offers cutting-edge technology, such as launch monitors and swing analysis systems, that can help you fine-tune your swing. These tools provide real-time feedback on your shots, allowing you to identify areas for improvement. With the guidance of the expert coaching team, you can work on your swing mechanics and make significant progress during the autumn season. The 19 bay covered and floodlit driving range is the perfect place to hit a few balls after work or on a weekend. There's no need to pre-book, simply turn up, purchase your range balls from the Pro Shop and go practice down on the range! It's vital that you keep practicing throughout the autumn and winter months in order to get off to a flying start next season. Leeds Golf Centre is also home to Trackman technology in our dedicated teaching studios plus SamPutt Lab and SamBalance Lab – providing incredible real-time insights into your golf swing.

State-of-the-Art Practice Facilities
Leeds Golf Centre boasts world-class practice facilities, including a driving range with covered bays, a short game area, and putting greens. This means you can practice every aspect of your game, from long drives to precision putting, regardless of the weather. In autumn, when daylight hours start to dwindle, the well-lit facilities allow you to practice late into the evening. The driving range is home to market-leading Toptracer technology. Golfers can enjoy their practice and make the most of their driving range time by playing games like nearest the pin, longest drives and even teeing it up on an ever increasing number of famous golf courses including the likes of Pebble Beach or St Andrews. All you need to do is purchase your range balls as normal, head to the range, download the Toptracer app and get started!

Personalised Coaching
The golf academy team at Leeds Golf Centre comprises experienced PGA golf coaches who can tailor their coaching to your individual needs. Whether you're a beginner looking to get started or an experienced golfer aiming to refine your skills, their expertise can help you achieve your goals. With one-on-one lessons or group lessons, you'll receive the guidance needed to see tangible improvements in your game.

Course Maintenance
Autumn is when golf courses typically undergo extensive maintenance, ensuring that they are in prime condition for the following year. Playing during this season allows you to experience the courses at their best, with well-manicured fairways and greens. It's a great opportunity to familiarize yourself with the layout and nuances of Leeds Golf Centre's courses.
This autumn, don't miss out on the chance to elevate your golf game at Leeds Golf Centre. With favourable weather conditions, state-of-the-art technology, and expert coaching, you can make significant strides in your golfing journey.

Embrace the beauty of the season and tee off at Leeds Golf Centre to experience golf like never before.